consultation
| english home | attorneys | practice area | fees | consultation |
We provide legal consultation for first 20minutes free. After 20 minutes, consultation fees shall be 4,000 JPY+tax per 20 minutes.

Call 03-5261-8291 (9:30am to 5pm) for an appointment.
E-mail mail@satsukilaw.com

Place: Satsuki Law Firm location and map..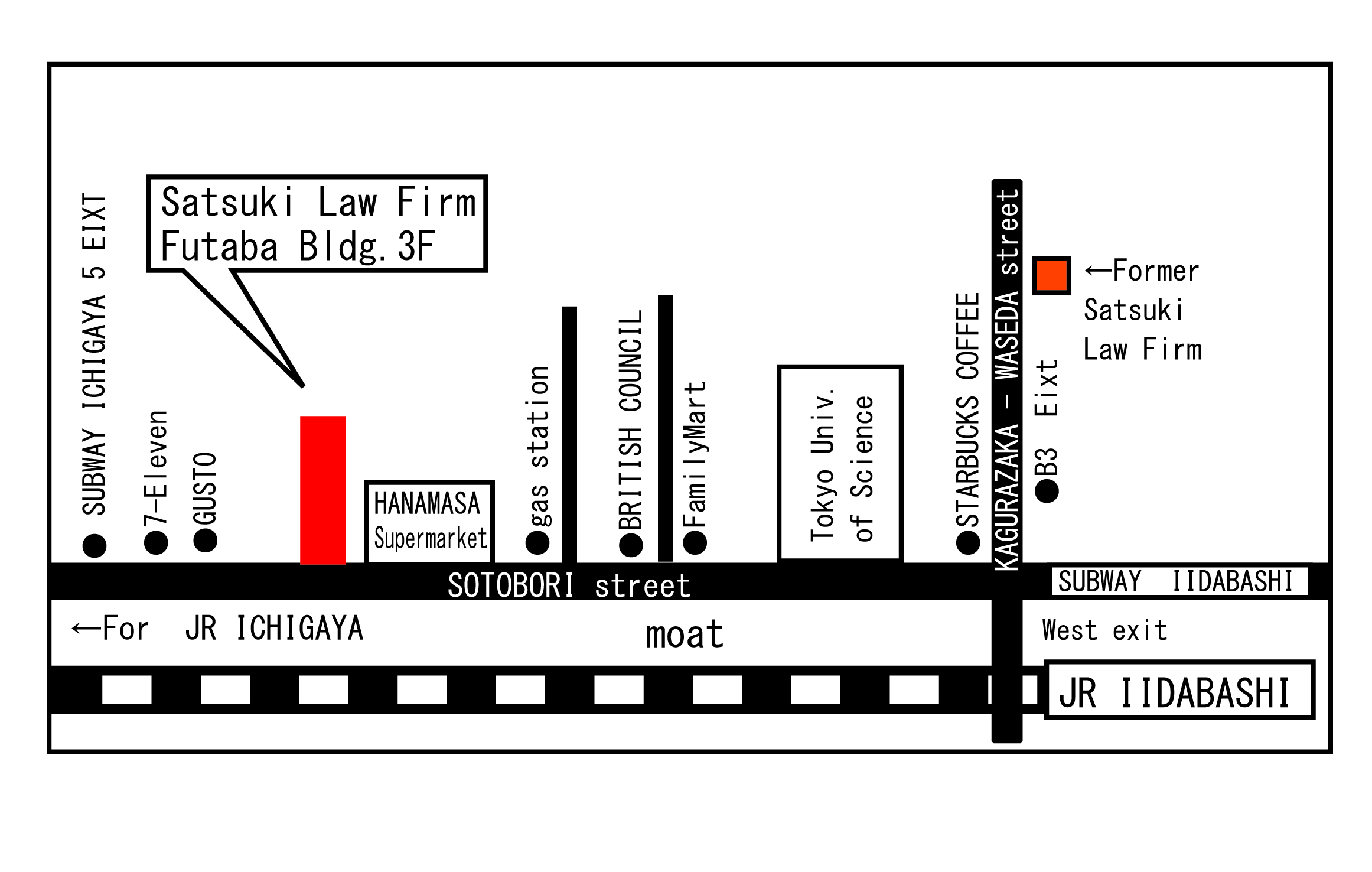 Futaba Bldg. 3rd Floor
Ichigayatamachi 3-17, Shinjuku-ku, Tokyo
162-0843 JAPAN
Available Language:
Chinese, Korean, Tagalong and English
If you need an interpreter for a language other than above, please make arrangements by yourself or contact us beforehand.
Related documents: If you have the summary of the case or any other related documents or data, please send them to our office by e-mail or Fax.
FAX: 03-5261-8303
If you need further information, please contact us.